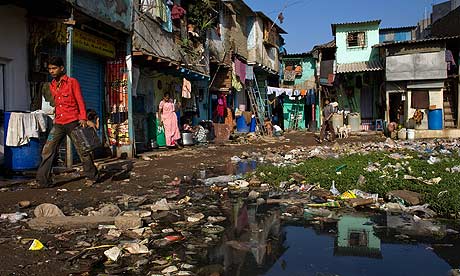 I don't agree with most of Prince Charles's pronouncements about architecture, but he's spot on when it comes to squatter communities.
The Guardian
has details of a speech the Prince gave at a conference at St James's Palace organized by his Foundation for the Built Environment.
Charles said squatter neighborhoods have "an underlying intuitive grammar of design that is totally absent from the faceless slab blocks that are still being built around the world to 'warehouse' the poor," adding, that shantytowns offer "more durable gains than those delivered through the present brutal and insensitive process of globalisation that is shaping so many aspects of how we live".
Also featured on the stage with Prince Charles was Jockin Arputham, the founder of India's inspirational National Federation of Slum Dwellers, who has been fighting the luxury plan for rebuilding Dharavi, Mumbai's largest squatter area.